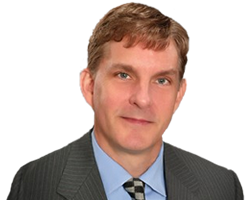 Financial Products & Services
to reach your financial goals...
---
At BPI, we provide our clients with professional assistance navigating the complex financial issues associated with the federal retirement system. We believe that education and the proper planning can ensure a secure financial future for federal employees and their families. We are equipped to offer guidance and education on the following topics:
CSRS & CSRS Offset Retirement
FERS Retirement & Annuity Supplement
Social Security & CSRS Penalties
Federal Employee Group Life Insurance
Disability
Thrift Savings Plan
Retirement Planning and IRA Contributions
Long-Term Care
Survivor Benefits
Annuity Calculations
Military Time and Option of By Back
Retirement Eligibility
Retirement Options
Pension Estimates
Spousal Pension Calculations
Military Buy-Back Decisions
Military Catch 62 Penalties
CSRS Offset Rules
FERS Transfer Rules
Sick Leave
WEP Rules
GPO Rules
Special Retirement Provisions
FERS Options and Costs
TSP Options & Distribution Rules
Deposits & Re-Deposits
In addition to addressing the specific issues of the federal retirement system, we work to accomplish our ultimate goal: to help you develop a complete and sound financial plan.
That plan includes the following:
Goal Setting
Budgeting
Risk Management
Insurance
Investing
Tax Considerations
College Funding
Retirement Planning and
Estate Planning
"The future is sure to hold many surprises and challenges. Your retirement should not be one of them."
Benefit Planning, Inc. is a GSA contract holder.
Important Investing Information: Not all investments and services mentioned are available in all states. Money Concepts registered representatives are restricted to conduct business only with residents of a state and/or jurisdiction for which they are properly registered. When investing from outside of the United States, you are subject to the securities and tax regulations governing your jurisdiction. Contact us directly for detailed information about investment regulations outside of the United States. Registered Representatives State License Disclosure
Gregory Wade Guemmer is an independent contractor of Money Concepts
note: Benefit Planning, Inc. is an independent firm and not affiliated with Money Concepts