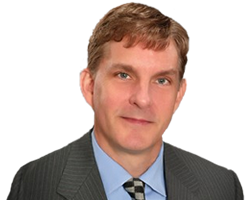 Independent Representation
The Benefits Of Independent Representation
---
Analyzes How Changing Conditions Affect You. Financial publications like to show lists of hot funds to buy now, but those recommendations change frequently. Whose list should you believe? With an independent professional on your side, you can gain an understanding of how changing economic and market conditions affect your particular situation. So when you do make a change in your investment portfolio, there's a logical reason behind it.
Takes the Time to Understand You and Your Goals. An independent registered representative makes it his or her business to learn who you are, where you are with your investment program and where you want to go.
Works to Deliver Information While It's Still Timely. By the time important investment news reaches the financial media, it may lose its value for the average investor. An independent registered representative can let you know about an opportunity while it still is an opportunity.
Helps You Decide How to Allocate Your Assets. Owning just one investment isn't always the best strategy. Diversifying your investments can reduce overall risk. An independent financial advisor can help you determine what percentage of your investable dollars you put in income investments, equity investments, money market investments and in domestic versus international investments.
Can Make Recommendations on a Completely Independent Basis. An independent registered representative can offer a myriad of investment options from a wide variety of quality money managers. A registered representative is only truly independent if his or her firm does not offer any proprietary products, and the firm is not owned or controlled by a financial services company that produces insurance or investment products.
"The future is sure to hold many surprises and challenges. Your retirement should not be one of them."
Benefit Planning, Inc. is a GSA contract holder.
Important Investing Information: Not all investments and services mentioned are available in all states. Money Concepts registered representatives are restricted to conduct business only with residents of a state and/or jurisdiction for which they are properly registered. When investing from outside of the United States, you are subject to the securities and tax regulations governing your jurisdiction. Contact us directly for detailed information about investment regulations outside of the United States. Registered Representatives State License Disclosure
Gregory Wade Guemmer is an independent contractor of Money Concepts
note: Benefit Planning, Inc. is an independent firm and not affiliated with Money Concepts