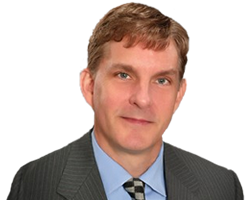 Our Difference
Holistic Wealth Management
---
At BPI, through Money Concepts Capital Corp., we have a team of specialized representatives throughout the United States with more than 200 years of combined experience in federal benefits as well as financial planning. We believe that only through education and proper planning can you achieve a secure financial future. We use a "holistic approach" to wealth management. Our systems, procedures and techniques have been refined by years of experience making us an efficient and productive wealth management team.
We Are:
Consultants - We take a consultative approach, looking at your entire financial picture.
Committed - We are committed to providing you with the finest in wealth management and financial planning services while navigating the federal system.
Understanding - We understand that wealth management is a process, not a product. As such, you receive ongoing mentoring and coaching, we work to achieve a complete understanding of the areas that are necessary to plan for your financial success.
Educated - We conduct informative training seminars that deal with numerous variables affecting an individual's retirement. We also attend a minimum of thirty hours of classroom education each year, over twice the industry average. We do this to better serve you with the latest in products, services and tax strategies.
We Provide:
Independent Products - We do not offer any proprietary products. We can choose from literally thousands of products in the financial services industry. This gives us the unique ability to tailor-make a plan that will meet your specific needs.
Technology - We utilize the most up-to-date and comprehensive computer software to calculate insurance cost, retirement benefits, Thrift Savings Plan balances and survivor benefits. In addition, our technology allows you to view your account statements, account values, holdings and transaction histories online.
"The future is sure to hold many surprises and challenges. Your retirement should not be one of them."
Benefit Planning, Inc. is a GSA contract holder.
Important Investing Information: Not all investments and services mentioned are available in all states. Money Concepts registered representatives are restricted to conduct business only with residents of a state and/or jurisdiction for which they are properly registered. When investing from outside of the United States, you are subject to the securities and tax regulations governing your jurisdiction. Contact us directly for detailed information about investment regulations outside of the United States. Registered Representatives State License Disclosure
Gregory Wade Guemmer is an independent contractor of Money Concepts
note: Benefit Planning, Inc. is an independent firm and not affiliated with Money Concepts